Such cute stuff today from Shawna, so I am just going to get right to it!!!
1-2-3 Go! is a kit filled with energy, color and loads of fun. Summer is here and the outdoors are calling little boys and girls everywhere to go outside and have some fun. Red light-green light, monkey bars and swings, you will want to scrap it all with this kit. Tag! You're it! Pick up this kit and have some fun! The chase is on to jump up and play, because every day is a fun day when you scrap with 1-2-3 go!


Alpha on a Stick is a fun summery alphabet with each letter stuck on a Popsicle stick! Add a bit of cool, sweet, fun to your next layout with this fun alphabet combo pack! If you'd prefer the packs separately, you can pick up the Brights or the Neutrals.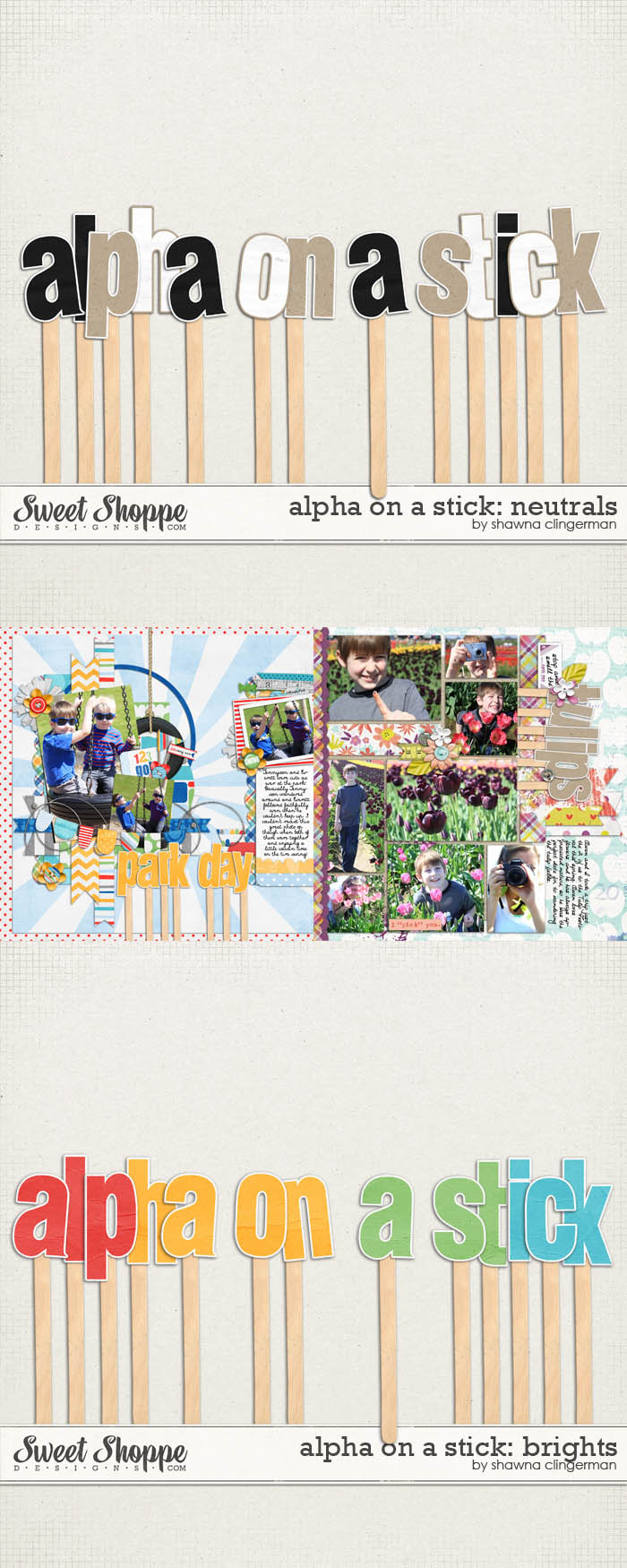 Don't forget that you can get Shawna's kit Good Feeling FREE with your $10 purchase!! You don't want to miss this kit!

We're trying a new comment thing.. so.. here are the winners! Please email mylittlescraps at gmail dot com to claim your prize!